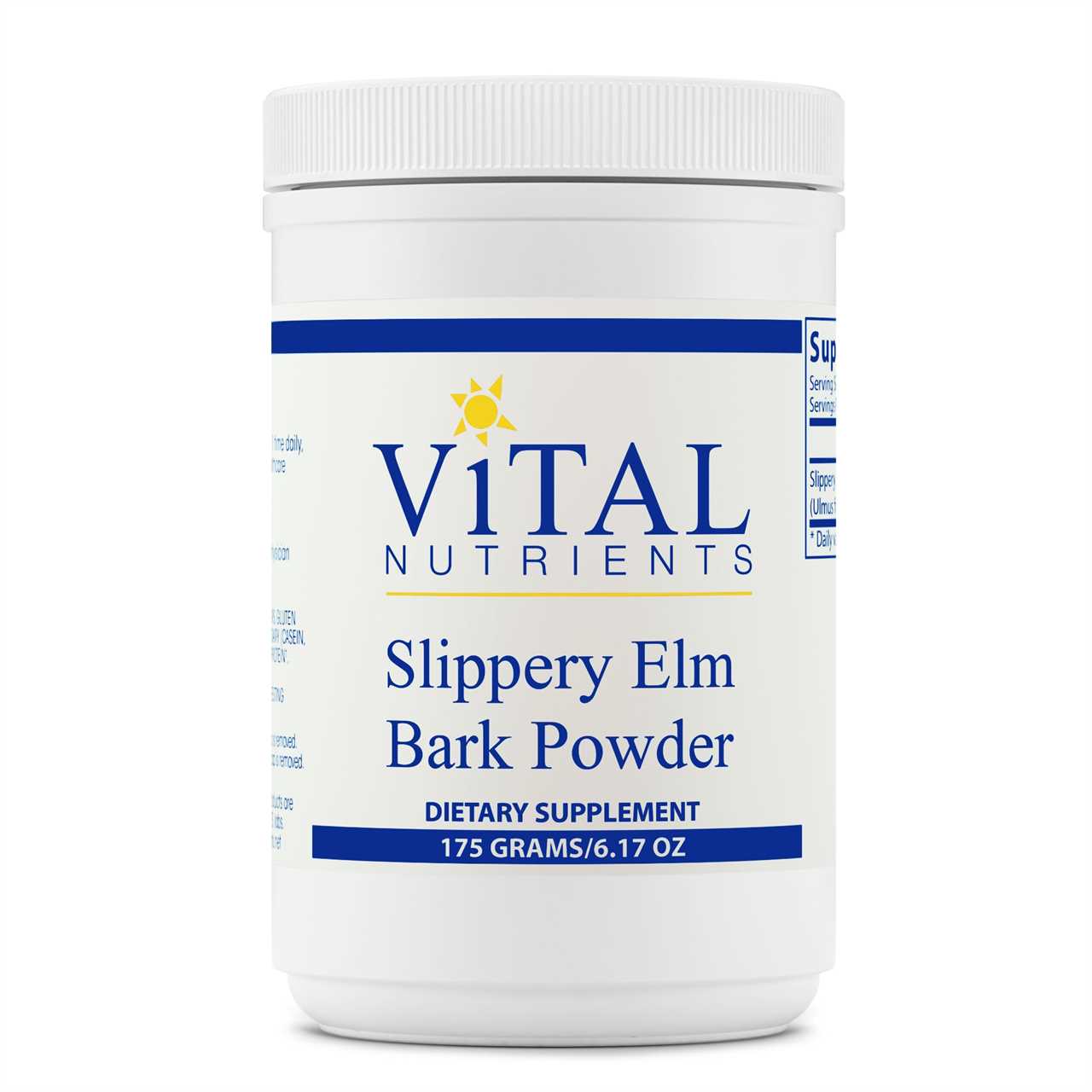 What is Slippery Elm and Essiac?
Slippery elm and essiac are both natural herbal remedies derived from traditional medicine. Slippery elm is made from the inner bark of a tree native to North America, while essiac is an herbal mix containing various Native American medicinal herbs, including slippery elm.
Native to all of Iowa, slippery elm thrives in moist and rich soils. It can also survive in dry areas. Its leaves are double-toothed and irregularly shaped. The bark is rough and velvety, and the leaves are 5 to 7 inches long. Its foliage is bright reddish-brown with irregularly-shaped leaf bases. This tree is a prolific seed producer.
Slippery Elm and Essiac have been used to treat various ailments, including sore throat, respiratory problems, and gastrointestinal issues. Slippery elm is known for its anti-inflammatory properties, while essiac has been known to stimulate the immune system, reduce inflammation, eliminate free radicals, and soothe stomach irritations.
Slippery elm's mucilaginous properties may help to coat the linings of the intestines, relieving discomfort associated with ulcers or other digestive issues. Both substances may possess antiviral and antibacterial abilities as well.
The benefits of slippery elm and essiac on overall health are still being studied but both are considered safe when taken in recommended doses. For those looking for natural remedies that don't involve harsh chemicals or drugs, slippery elm and essiac offer an option worth considering.
GERD
The tree's inner bark is used as a lubricant and can be applied to wounds and rashes. The bark also has an antiseptic effect. The bark is often dried and made into teas, ointments, and tablets. It is high in antioxidants and antimicrobial properties, making it a valuable remedy for many conditions.
Slippery elm is a popular herbal remedy for inflammatory bowel disease. While the effectiveness of slippery elm has not been confirmed, it is thought to help relieve inflammation of the gastrointestinal tract. In the UK, slippery elm is a popular remedy for GERD. It is not known whether slippery elm supports weight loss, though. In addition, its effects on blood sugar levels and wound care may be limited.

Irritable bowel syndrome
Many people with irritable bowel syndrome may benefit from taking a supplement containing slippery elm. This natural remedy helps deal with constipation, diarrhea, and other conditions caused by poor digestive health. When taken in the proper dosage, slippery elm helps the bowels swell and form more voluminous stools. It can be found in health food stores and good pharmacies. It is recommended to speak with a healthcare professional before taking slippery elm.
Psoriasis
The slippery herb elm has been used as a folk medicine for centuries to treat psoriasis. The plant contains mucilage, which can help to heal wounds and soothe dry skin. It has anti-inflammatory properties, and several studies have shown that slippery elm is effective in treating psoriasis. Several studies have shown that the herbal infusion of slippery elm and yellow saffron is beneficial.
Essiac
Slippery elm is often prescribed to patients suffering from breast cancer. Essiac contains antioxidants and anti-cancer activity. As of yet, there are no serious side effects associated with Essiac, but more research is needed. For now, there are few known benefits of Essiac, and there are some risks as well.
Allergies
A dog can develop an allergy to slippery elm. In such cases, the dog should gradually increase the dosage and be monitored closely. The main symptoms of an allergic reaction are itchiness, diarrhea, and hives. The outer bark of the slippery elm can irritate the urinary tract and digestive system. Therefore, it is important to avoid incorporating slippery elm into dog food.


Frequently Asked Questions
Which spices from the kitchen are used to cure diseases?
There are more than 4000 medicinal plants that are widely distributed throughout the world. Some of these plants contain active compounds that may help treat various ailments.
In India alone, there are more than 1000 species of herbs that are used for medical purposes. This includes Ayurvedic medicine, Unani medicine, Siddha medicine, Homeopathic medicine, and Chinese medicine.
The most common ingredient found in these medicines is ginger. Ginger contains volatile oils that give it its aromatic flavor. These oils contain anti-inflammatory properties that make them useful against arthritis, fever, vomiting, and indigestion.
Ginger also helps relieve nausea and stomach cramps caused due to pregnancy. Pregnant women often consume ginger tea to reduce morning sickness. Ginger is also commonly used for cough and cold relief.
Another spice that is known to have medicinal value is turmeric. Turmeric contains curcumin which has been shown to inhibit tumor growth. This makes it an effective cancer treatment.
Turmeric is also considered to be very beneficial for joint health. It relieves inflammation and stiffness associated with rheumatoid arthritis. It is also believed to prevent osteoporosis.
Garlic, too, is another herb that is extensively used in traditional medicine. Its healing qualities include treating infections, asthma, heart disease, and diabetes and even reducing cholesterol levels. Garlic oil is also used to treat wounds and insect bites.
Garlic is a natural antibiotic that fights bacteria and viruses. The antibacterial property makes it ideal for treating respiratory tract infections such as bronchitis and pneumonia.
It is also helpful in preventing urinary tract infections.
Other spices like cinnamon, cloves, nutmeg, cardamom, black pepper, ginger, cayenne, mustard seeds, fennel, and coriander are also used to treat different illnesses.
What are the side effects of basil?
Basil is an herb that originated in tropical regions of India, Africa, China, Indonesia, Malaysia, Thailand, Philippines, Mexico, Puerto Rico, Jamaica, Costa Rica, Panama, Colombia, Venezuela, Brazil, Peru, Ecuador, Bolivia, Paraguay, Uruguay, Argentina, and Chile.
The plant is easy to grow in most climates and requires little maintenance. Basil also thrives in poor soil conditions and is very drought tolerant.
As for the health benefits, more than 200 known compounds are found in basil, including flavonoids, phenolic acids, lignans, polysaccharides, essential oils, vitamins, and minerals.
According to the University of Maryland Medical Center, basil contains powerful anti-inflammatory properties which may help relieve symptoms associated with arthritis, asthma, allergies, bronchitis, cancer, cardiovascular disease, diabetes, digestive disorders, depression, eczema, insomnia, infections, migraines, osteoporosis, psoriasis, respiratory problems, stress, and ulcers.
Basil is also a culinary spice and is often added to tomato sauces, soups, salads, pasta dishes, rice dishes, dips, casseroles, pizza toppings, pesto, chicken wings, and popcorn.
However, like all herbs, basil should be consumed in moderation. Too much of anything is not good for you. For example, eating large amounts of basil could lead to stomach upset. And if you have sensitive tummies, avoid consuming basil during pregnancy.
If you are pregnant or nursing, consult your doctor before taking herbal supplements.
You should only take one type of supplement at a time. If you take other medications, make sure they do not interact with each other.
You should never use herbs while on medication unless directed by your doctor.
Some people experience allergic reactions when using herbs, especially those allergic to ragweed. Symptoms include hives, swelling around the mouth or eyes, shortness of breath, chest tightness, nausea, vomiting, diarrhea, headaches, dizziness, fainting, heart palpitations, blurred vision, loss of consciousness, seizures, or even death.
Some people who take certain medications may develop an allergy to basil. These drugs include:
Antacids (like Alka Seltzer)
Anti-anxiety medicines (Valium, Xanax, Ativan, etc.)
Beta-blockers (like Propranolol)
Blood thinners (like Coumadin)
Calcium channel blockers (like Amlodipine)
Cholesterol-lowering drugs (like Lipitor, Zocor, Mevacor, and Pravachol)
Diabetes medicine (like Glucophage)
Diuretics (like Lasix)
Heartburn medicines (like Prilosec OTC)
Hormone therapy (like Premarin, Tamoxifen, Femara)
Insulin (like Humalog, Lantus, Novolin R)
NSAIDs (like Aleve, Motrin, Advil, Excedrin, Tylenol, Ibuprofen)
Oral contraceptives (like Ortho Evra, Yasmin, Loestrin, Ovrette, Yaz, and Seasonale)
Pain relievers (like Aspirin, Celebrex, Vicodin, Percodan, Darvocet, Dilaudid, Fiorinal, Tylenol 3s, Naproxen, Motrin, Tramadol, Ultram, Voltaren
What herb is best for healing?
Herbs are a fantastic way to help heal our bodies. Herbal medicine has been used since ancient times and continues to grow today. There are thousands of herbs known to cure various ailments.
Some herbs are excellent for treating colds and flu, while others can treat anxiety, depression, arthritis, cancer, diabetes, heart disease, and more.
There are also herbal remedies for skin care, hair loss, weight loss, sexual health, energy, sleep, digestion, and much more.
The list goes on and on. But one herb stands above them all regarding its ability to heal. That herb is called aloe vera.
Aloe Vera is considered to be the world's most powerful healer. For centuries it has helped people heal themselves naturally without any side effects.
It's incredible how well aloe vera works. It's even better than prescription drugs and surgery.
In addition to its natural healing properties, aloe vera is highly versatile and can be used in almost any area of life, including food, beauty products, and household cleaning supplies.
You may not realize this, but aloe vera contains hundreds of active compounds, which include vitamins A, C, E, B1, B2, B3, B6, folic acid, calcium, magnesium, iron, zinc, copper, sulfur, manganese, phosphorus, potassium, sodium, chloride, fluoride, iodine, selenium and more.
These nutrients are essential for human body functions such as cell growth, metabolism, immune system support, healthy bones and teeth, healthy blood pressure levels, healthy eyesight, healthy cardiovascular systems, healthy digestive systems, healthy lungs, healthy nervous system, healthy reproductive organs, healthy skin, and healthy libido.
Why do some love coriander and others don't?
Some people hate coriander, while others love it. But why?
Coriander is an herb that grows in warm climates throughout the world. It is native to both North America and Europe.
The leaves of the plant are used in cooking and can also be found in condiments such as salad dressings and dips. When added to food, coriander provides a spicy flavor.
Many people love its taste because it adds a fresh flavor to dishes without overpowering them. Others dislike the smell and taste of coriander because they find it too strong.
But there is more to coriander than meets the eye. There are two types of coriander – sweet and hot. Sweet coriander is milder and sweeter tasting compared to hot coriander.
Sweet coriander is usually grown for its seeds, often called cilantro. This type of coriander is easy to grow and is very low maintenance.
Hot coriander is most commonly used in Indian cuisine. Hot coriander gives a rich flavor to curries and sauces, making it popular among Indians.
Some people say that hot coriander tastes better than sweet coriander. However, the opposite is true for those who prefer sweet coriander.
There are many reasons why people enjoy different varieties of coriander. For example, one person may love the taste of coriander, while another enjoys the aroma.
Whether you like sweet or hot coriander, you might be surprised to learn that you can buy both types of coriander online.
What spice is good for inflammation?
Turmeric is one spice that can be beneficial for reducing inflammation. It contains the active ingredient curcumin, which has been studied extensively and shown to have anti-inflammatory effects on the body. Other spices like ginger, cinnamon, cayenne pepper, garlic, and cardamom may also reduce inflammation in the body. Adding these spices to your diet can help reduce inflammation and promote overall health.
Another spice that can be used to reduce inflammation is black pepper. The active ingredient in black pepper, piperine, has been studied and found to have anti-inflammatory properties. It may also help reduce pain associated with inflammation. Additionally, the spice contains antioxidants which are beneficial for overall health.
Adding black pepper to your diet may help reduce inflammation and promote overall health. Be sure to talk with your doctor before adding any spice to your diet, as some spices may interact with your medications or supplements. Eating various healthy foods, including spices with anti-inflammatory benefits, can help keep your body balanced and reduce the risk of chronic inflammation-related illnesses.
In summary, adding spices to your diet can be beneficial for reducing inflammation and promoting overall health. Spices like turmeric, ginger, cinnamon, cayenne pepper, garlic, cardamom, and black pepper have all been studied for their potential anti-inflammatory effects.
Which plant has antibiotic and wound-healing properties?
People often ask about plants that have medicinal uses. Some of these include aloe vera, eucalyptus, chamomile, and lavender. If you're wondering why there aren't any plants used for cleaning and disinfecting purposes, it's because most plants have toxic qualities.
The reason why we use herbs for medicine is that they contain compounds that stimulate our immune system. This means that they help us fight infections and heal wounds.
Some plants also have anti-inflammatory properties. These include ginger, turmeric, and mint.
Herbs such as basil, fennel, marigold, and oregano are great for cleansing the body.
There are even some plants that help prevent cancer. Research shows that black raspberries may reduce the chances of developing breast cancer. The same goes for broccoli. It can help prevent colon cancer.
Statistics
The global herbs market is expected to reach more than $125 billion by the end of 2025.
The herbs market is highly competitive, with over 1,000 herb suppliers and over 15,000 herbs products available in the United States alone.
External Links
How To
How to use herbs safely?
Many people think that herbs should only be used under medical supervision because they believe that some herbs are poisonous. However, this is not true.
Many herbs have long histories of safe use. For example, garlic has been used for thousands of years to fight infections. It's also been shown to lower cholesterol levels and reduce high blood pressure.
However, if you're pregnant or nursing, avoid taking certain herbs. You should also avoid them if you suffer from allergies or sensitivities to herbs.
You can do several things to ensure you get the best results from your herbs and supplements. First, always read labels before consuming anything containing herbs or spices. Second, take the lowest dose recommended on the label. Third, don't use more than one supplement at any given time. Fourth, talk to your doctor about how to combine specific herbs and supplements. Finally, keep track of your consumption to know whether you need to adjust your dosage.