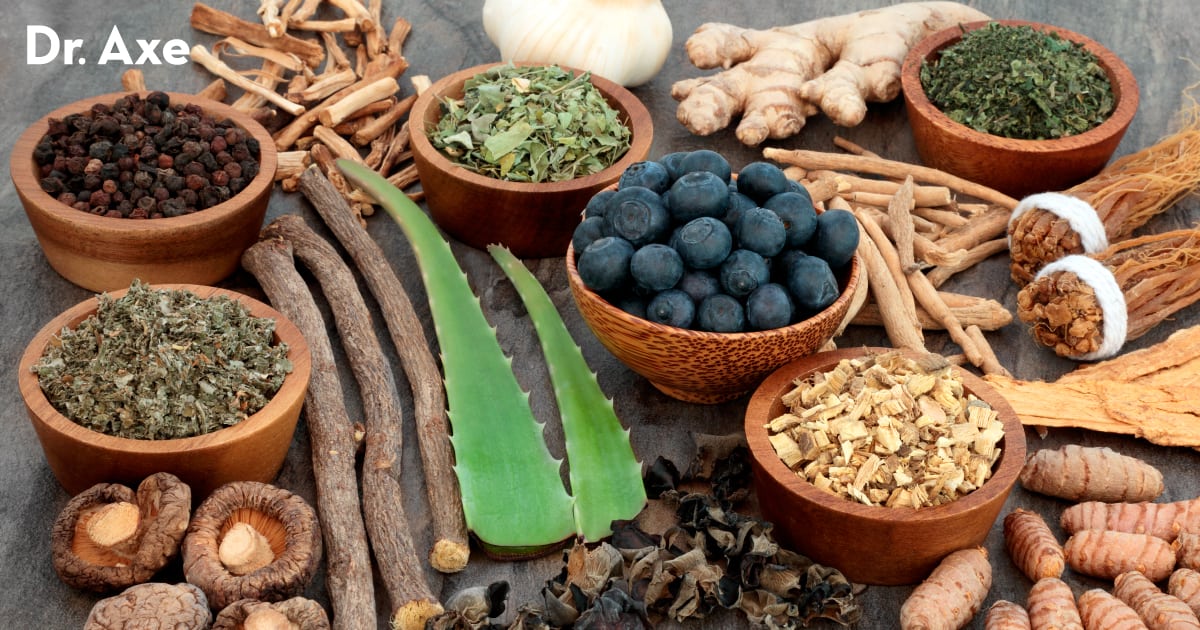 Stress can cause a variety of digestive issues, including stomach ulcers, GERD (gastroesophageal reflux disease), chronic constipation and irritable bowel syndrome.
A number of herbs can help reduce these issues by supporting normal digestive function. This includes managing anxiety, reducing stomach acid, soothing digestive upset and increasing nutrient absorption.
Anxiety
Stress can have a major impact on our health, including how we feel and how our digestive system works. This includes affecting how much food you can digest, how easy it is to get rid of waste, and even causing stomach pains or cramping.
If you're dealing with any of these symptoms, it's important to seek help right away. Depending on the severity of your GI discomfort, you could have an underlying condition like hemorrhoids, intestinal bleeding, or inflammatory bowel disease (IBD).
In addition, constant anxiety with the release of stress hormones slows blood flow to the gut. This slows down the muscle contractions that push food through your GI tract, which can lead to constipation.
Fortunately, there are herbal allies that can help reduce stress-related digestive issues. Some of these herbs are well known, such as ginger and turmeric. Others are less known, but are just as effective at supporting gastrointestinal health and regularity.
Some of these herbs have been used for centuries to support the function of the gastrointestinal system. For example, ginger has been used medicinally for two millennia and has been shown to support a healthy balance of stomach acids, helping you get rid of toxins more easily. Also, turmeric has been found to lower inflammation in the gastrointestinal tract and soothe irritated lining. It also helps promote the production of serotonin, a chemical that supports our moods and feelings.
Indigestion
Stress and worry can have a huge impact on your digestive system. You're more likely to get an upset stomach or indigestion when you're under stress, which is why it's important to learn how to manage your stress so that it doesn't interfere with your digestion.
Most people have occasional digestive issues, but if you are experiencing them more than two or three times a week, it's time to see a gastroenterologist. These issues can be a symptom of an underlying condition, such as gastroesophageal reflux disease (GERD) or ulcers.
If the cause of your indigestion is stress, herbs can help you reduce these symptoms. For example, ginger is a calming herb that supports the digestive process and can ease nausea and bloating. It can also help relieve heartburn and GERD.
Oregano is another herb that can reduce stress-related digestive issues. It's a powerful anti-microbial and antioxidant that can soothe the gastrointestinal tract.
Other herbs you may want to try are fennel, turmeric and caraway. These herbs can help to relieve bloating, support the liver and are effective against stomach bugs.
In addition to herbal medicine, you can use a technique called biofeedback to teach your body to regulate its gastrointestinal functions. This mind-over-matter method can help you control your stomach's reaction to stress, helping you feel less anxious and more in charge of your body's health.
Stomach Ulcers
Herbs can be a very useful way to help reduce digestive issues caused by stress. Not only can they reduce the symptoms of stomach ulcers, but they can also help to improve your overall well-being.
They are high in antioxidants, especially cloves, cinnamon, sage and oregano. These compounds can help to reduce the levels of low-density lipoproteins ('bad' cholesterol) and inflammation in your body, which can lead to heart disease and other health problems.
It's important to remember that the brain and gut are connected, so even a small amount of stress can have an effect on your digestion. That's why it's important to address your stress and take steps to manage it in order to improve your overall health.
The most common symptom of an ulcer is pain in the stomach or first part of your small intestine (the duodenum). This pain can travel from the middle of your tummy to your neck and sometimes down your back.
If left untreated, an ulcer can burn through the lining of the stomach or duodenum and allow digestive juices and food to leak into your abdomen, a condition called a perforation. In severe cases, this can be a medical emergency.
Your doctor may prescribe antibiotics and acid-suppressing medicines. The treatment is known as triple therapy. It's successful in getting rid of most infections. It involves taking an antibiotic medicine plus two other medicines, including a protein pump inhibitor (PPI).
Frequently Asked Questions
What herbs should you take daily?
Depending on your health and wellness needs, many herbs can be taken daily to help improve your overall health.
Popular herbs for daily consumption include ashwagandha, turmeric, ginger, holy basil, chamomile, lavender, peppermint, and cayenne pepper. Ashwagandha is an adaptogenic herb that can help the body resist stress and anxiety. Turmeric is known for its anti-inflammatory properties, while ginger has been shown to aid digestion and boost immunity. Holy basil may help with managing blood sugar levels, as well as providing a calming effect. Chamomile can promote relaxation, while lavender is used in aromatherapy for its calming properties. Peppermint can help aid digestion and reduce nausea, while cayenne pepper has antibacterial properties that may boost your immunity.
As always, you must consult your doctor before taking herbs daily to ensure they are safe for you and do not interact with any other medications or herbs you may be taking.
There is no shortage of information on what foods we should eat and how much exercise we should do. But when it comes to what supplements we should take, there is a dearth of knowledge.
This is because most of us aren't sure which ones work or which are junk. So we go online and look up whatever we can find.
But often, these articles are written by companies trying to promote their products. Which means they're usually biased toward their product.
So instead of finding unbiased advice, we end up reading marketing hype.
This makes sense since marketers make more money selling stuff than doctors.
The medical industry isn't even allowed to advertise directly to consumers anymore. The best way to learn about natural remedies is to read independent reviews.
This is where you'll find real users sharing their experiences with each supplement. These sites give you an honest opinion of whether or not a particular herb helps.
Users will often share their experience with a supplement after taking it. This gives you a good idea of its effectiveness and any side effects.
You can also check out forums dedicated to herbalism. Here you can ask questions and receive answers based on personal experience.
Of course, there are plenty of other ways to learn about herbs.
There are books, websites, blogs, videos, podcasts, and classes. All of them provide valuable information about natural remedies.
What herb is best for healing?
Herbs are a fantastic way to help heal our bodies. Herbal medicine has been used since ancient times and continues to grow today. There are thousands of herbs known to cure various ailments.
Some herbs are excellent for treating colds and flu, while others can treat anxiety, depression, arthritis, cancer, diabetes, heart disease, and more.
There are also herbal remedies for skin care, hair loss, weight loss, sexual health, energy, sleep, digestion, and much more.
The list goes on and on. But one herb stands above them all regarding its ability to heal. That herb is called aloe vera.
Aloe Vera is considered to be the world's most powerful healer. For centuries it has helped people heal themselves naturally without any side effects.
It's incredible how well aloe vera works. It's even better than prescription drugs and surgery.
In addition to its natural healing properties, aloe vera is highly versatile and can be used in almost any area of life, including food, beauty products, and household cleaning supplies.
You may not realize this, but aloe vera contains hundreds of active compounds, which include vitamins A, C, E, B1, B2, B3, B6, folic acid, calcium, magnesium, iron, zinc, copper, sulfur, manganese, phosphorus, potassium, sodium, chloride, fluoride, iodine, selenium and more.
These nutrients are essential for human body functions such as cell growth, metabolism, immune system support, healthy bones and teeth, healthy blood pressure levels, healthy eyesight, healthy cardiovascular systems, healthy digestive systems, healthy lungs, healthy nervous system, healthy reproductive organs, healthy skin, and healthy libido.
Which plant can heal wounds?
Plants are amazing creatures. They grow, they live, and they die. They make food, clean our air and water, and help keep us healthy. But plants also do more than that...they heal wounds.
Plants release molecules called phytochemicals when they are injured. These chemicals act as antioxidants, which protect cell membranes from damage and promote healing.
Phytochemicals found in plants include flavones (found in citrus fruits), terpenoids (present in mint leaves), and polyphenols (common in berries).
In addition to these protective compounds, plants contain proteins, vitamins, minerals, amino acids, fatty acids, and carbohydrates that support the body's natural processes of healing.
The best way to use plants to heal wounds is to consume them directly. However, there are ways to apply the power of plants to treat wounds without eating them.
First, soak a cotton ball in an extract from the St John's Wort herb. This product contains salicylic acid, which helps reduce inflammation.
Next, place the soaked cotton ball on the wound. Avoid applying the herb directly to open cuts, burns, or puncture wounds. If you feel any burning sensation, remove the herb immediately.
You may also find that placing a few drops of essential oil on the affected area promotes faster healing. Lavender essential oil reduces swelling and speed recovery; rosemary stimulates blood flow and increases circulation; peppermint relieves headaches and muscle aches.
If you want to try your hand at growing some of your medicinal herbs, here are some tips:
Start with small pots, so you don't end up with too much of one particular type of plant.
Grow several different types of herbs together. The same goes for flowers and vegetables. Mixing it up will ensure you get all the benefits of each plant.
Use organic fertilizer if you're growing your herbs indoors. Non-organic fertilizers may be harmful to your health.
Harvest regularly. You'll enjoy the freshness of homegrown herbs, but leave enough time between harvests to allow the soil to replenish itself.
Be careful not to overwater your plants. Overly wet soil encourages mold growth, which isn't suitable for your herbs.
Wash your hands after handling your herbs. You don't want to risk spreading bacteria onto your plants!
What spice is good for inflammation?
Turmeric is one spice that can be beneficial for reducing inflammation. It contains the active ingredient curcumin, which has been studied extensively and shown to have anti-inflammatory effects on the body. Other spices like ginger, cinnamon, cayenne pepper, garlic, and cardamom may also reduce inflammation in the body. Adding these spices to your diet can help reduce inflammation and promote overall health.
Another spice that can be used to reduce inflammation is black pepper. The active ingredient in black pepper, piperine, has been studied and found to have anti-inflammatory properties. It may also help reduce pain associated with inflammation. Additionally, the spice contains antioxidants which are beneficial for overall health.
Adding black pepper to your diet may help reduce inflammation and promote overall health. Be sure to talk with your doctor before adding any spice to your diet, as some spices may interact with your medications or supplements. Eating various healthy foods, including spices with anti-inflammatory benefits, can help keep your body balanced and reduce the risk of chronic inflammation-related illnesses.
In summary, adding spices to your diet can be beneficial for reducing inflammation and promoting overall health. Spices like turmeric, ginger, cinnamon, cayenne pepper, garlic, cardamom, and black pepper have all been studied for their potential anti-inflammatory effects.
What are healing flowers?
Healing flowers are plants that promote peace and tranquillity. They help us unwind after a stressful day and make us feel more relaxed.
They also help us connect to our inner selves and reconnect with nature.
These beautiful blooms are used for meditation, prayer, and contemplation.
We call hundreds of varieties of flowering plants 'healing' because they provide such a fantastic experience.
This list includes roses, lilies, irises, daffodils, peonies, tulips, hyacinths, and many more.
But there are two species that I find particularly special. These are the Geranium and Lilium.
Geraniums are very easy to grow and come in various colors. Liliums are also known as lily-of-the-valley, which means 'lily' and 'valley.' Both of these species are popular garden flowers.
Healing flowers are often found growing near water. They are said to bring peace and calmness to those who meditate with them.
In ancient times, people would light candles in flower petals to symbolize the sun. This way, they could honor the sun without needing to go outdoors.
Some say that when you look at these flowers, you may see angels dancing.
Statistics
For those with high cholesterol, garlic supplementation appears to reduce total and/or LDL cholesterol by about 10-15% (72Trusted Source73Trusted (healthline.com)
Studies have shown that cinnamon can lower fasting blood sugars by 10-29% in diabetic patients, which is a significant amount (9Trusted Source10Trusted (healthline.com)
External Links
How To
How To Upcycle Herbs After Making Infusions, Oils, Tinctures, And More?
There are more ways to use herbs than you might realize. This is why it's essential to keep an open mind when learning how to make herbal infusions, oils, tinctures, and more.
You'll find that there are many methods for making these products, and even though they may seem similar, each method has its benefits.
For example, some methods include creating decoctions, boiling water or alcohol with the herb(s), and letting them simmer for a while. These infusions are solid and potent because they contain higher concentrations of active compounds.
Another type of infusion includes macerating the herb(s), which means soaking them in liquid for a few hours or even overnight. Macerations tend to produce milder results because the plant material isn't boiled.
Some cold-infused forms involve steeping herbs in cool liquids such as ice cubes or cold water. Cold infusions are gentler than hot ones, often used to treat minor ailments.
Herbal oil extraction involves heating the herb(s) to release the essential oils. You can either do this yourself or have someone help you out with it.
Finally, there are tinctures made by mixing herbs with alcohol. They're usually taken orally and are very effective for treating coughs, colds, and flu symptoms.
The best way to learn how to create infused products is to experiment with various techniques. Each technique offers a different potency and effectiveness, depending on the herb(s) you choose.
Once you've tried a few different methods, you'll begin to develop your preferences. In time, you'll be able to determine which techniques work well for you and which aren't worth pursuing.


Resources: